Approve
Confidently approve more good orders with our integrated fraud detection solution. Bolt leverages our team of in-house fraud experts and fast-decisioning algori
Real-time data signals enable faster fraud decisioning using machine learning algorithms that analyze over 200 real-time signals and historical variables on every transaction. we don't just rely on static rules, our fraud models look at real time signals while the purchase is happening to help inform our decisioning. chargeback representment expedite chargeback representation by outsourcing most of the work to bolt. our platform keeps track of your disputes and helps submit evidence on your behalf. micro-authorization verification give shoppers the opportunity to verify card ownership on risk-marked transactions. rather than outright rejecting orders and risking a negative customer experience, we send shoppers a micro-authorization prompt to confirm the transaction. expert human review our team of in-house risk analysts takes on the responsibility of safeguarding your business by reviewing transactions that require an additional review. you also have the option to force-approve any transaction flagged by our risk team directly from your merchant dashboard.
There is no how it works explanation for this product
There are no references for this product yet
Demo Available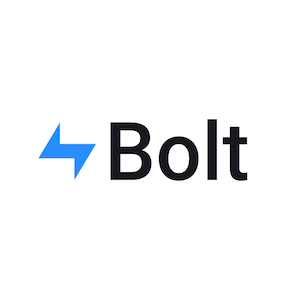 Bolt is a single, intelligent platform that replaces fragmented online checkout, payment, and fraud software. Bolt's lightning-fast checkout and precision fraud detection drive 10-100% revenue lift for ecommerce merchants.
View Company